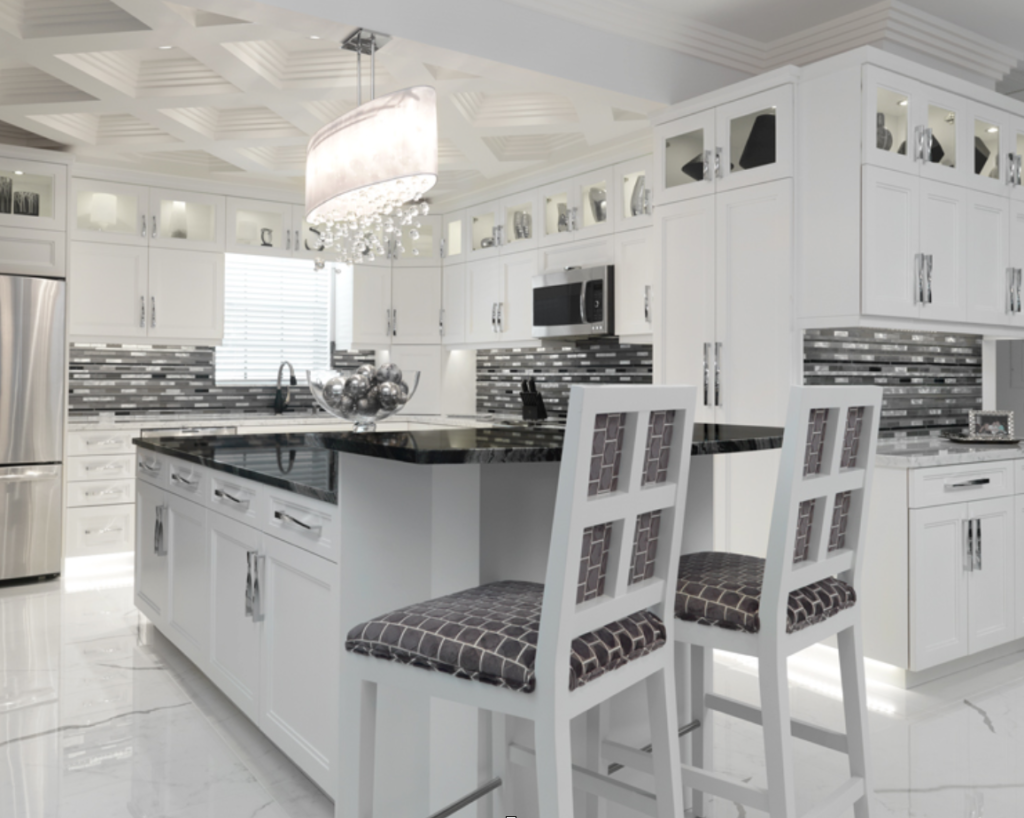 Lately, more and more of my clients have been spending a significant amount of time at home, entertaining or just enjoying their families. I have been designing spaces with that in mind. Kitchens and Family Rooms have been expanded, and Covered Patios have become extensions of the Living/Dining areas. Comfort, style and function blend to create these gathering spaces, and many clients look forward to using them as often as possible.
Open or linear styled kitchens are popular, because they allow for total circulation space into several primary areas of a home such as the Family Room, Breakfast Room and Patios. This expands the entertainment zone and allows for more enjoyment. I know, even in my own home, our friends and family seem to always gather in the Kitchen/Breakfast Room. They are happy to help with the meal preparation while enjoying a cocktail or glass of wine. It is part of the event, and they love the camaraderie. Kitchen Islands are a great space for prep work or cooking, and add to the communal gathering with barstools. They can also second in serving buffet style for casual settings.
At more formal events, a separate Dining Room should be part of the planning to keep cooking and prep work separated. Having these two options expands your entertainment options and opportunities to choose accordingly. Even after a formal meal, one can still serve dessert or after-dinner drinks in another area of the home to extend the life of the party or holiday with the proper space configurations based on a client's preferences.
Covered Patios can be equipped with summer kitchen's including a built-in BBQ and/or pizza oven, refrigeration, sinks, storage and a sit-down Bar area. Combine that with a comfortable seating area of sofas, sectional and occasional chairs (in the correct combination for the space) as well as a dining table with chairs, and you are set. If possible, even add an outdoor Billiard Table or portable Ping Pong Table, and a delicious "recipe" has been created for fun and relaxation. We cannot forget about ceiling fans and portable air cooling or heating units. With these additional fixtures, the comfort factor has been elevated for year-round enjoyment.
The main focus should be spending quality time with friends and family. I want to create the best environment for my clients to accommodate their lifestyle options for entertainment. It is a super way to enjoy and foster the important relationships in our lives, creating wonderful memories in the process. At DJID, we offer full-service Luxury Interior Design Services from Concept to Completion.